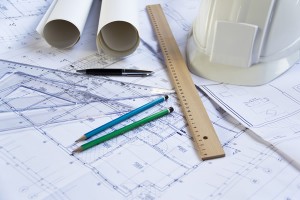 Civil Engineering From Kessi Engineering and Consulting
As a consulting firm with extensive civil engineering experience, we can provide more than just good advice for your project. We can help create technically brilliant and structurally sound designs and plans for your site. With more than two decades of civil engineering and land use planning experience working with local, state, and federal regulations, Kessi Engineering and Consulting can help plan and design your project to be a lasting legacy and sound investment. Our civil engineering design specialties include commercial, industrial, and single-family and multi-family residential development and engineering project in both Washington and Oregon.
Kessi Engineering and Consulting (KESSI) specializes in civil engineering with an emphasis on site grading design, storm water and drainage design, street and transportation design, water systems design, and sanitary wastewater design. We focus on in guiding projects through every stage of the development process, from initial feasibility to completion. Our experience with various clients and projects has provided us with unparalleled access to the best local experts and consultants that we will help match to your project. This first-hand experience means our civil engineering services account for factors that other firms may not fully consider like value engineering, holding costs, material costs, financing, and sub-consultant and contractor selection. We design projects that both meet your needs and utilize the environment and site topography to the greatest benefit—we represent your interests and can even help introduce your project to prospective end-users, builders and buyers. With extensive civil engineering design experience, our firm can help you succeed in any environment. Intelligent design helps reduce project costs by utilizing natural site features and optimizing site grading layout.
KESSI offers a full range of engineering consulting services to our clients. We work hard to find the solution that is in the best interest of our client. Every project has unique circumstances and site conditions, and these are carefully considered along with our clients' goals. Because our professionals have diverse backgrounds and hands-on experience, we often think of innovative solutions that may otherwise be overlooked. Our engineering services include:
Street & Transportation System Design
Wastewater and Sanitary Conveyance System Design
Stormwater Conveyance System Design
Water Supply System Design
Construction Specification Preparation
Cost Estimating
Value Engineering
Construction Management
Construction Observation & Inspection
Site Grading & Erosion Control Design & Review (including NPDES DEQ Permitting)
Contractor Bidding and Contractor Selection Assistance
Construction Permit Processing
As-Built/Record Drawings
Before proceeding with your project, we recommend teaming up with an experienced and knowledgeable civil engineering and planning services firm for the best chances of success. Start off on the right foot by calling (360) 991-9300 or contacting us today.