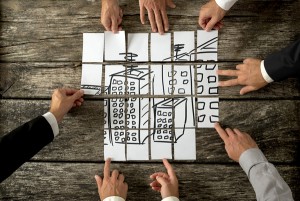 Since 2008, Kessi Engineering & Consulting (KESSI) has designed and completed a wide range of successful civil engineering and land development projects. We specialize in a broad spectrum of planning, permitting and civil engineering services to assist in getting your project built.
Our team is prepared to help guide your development project from conception to completion. It is our goal to assist you with the land development challenges that your project may face, and we take pride in investigating and finding solutions to even the most complex land use and development challenges.
Along the way we strive to help identify and determine ways to maximize your projects' value. Our goal is to approach each project as if it were our own. We will work with you in developing successful projects and growing a long lasting business relationship built on trust and respect.
---
Civil
Engineering
Storm-water Engineering
and design
Land Use
Planning
Development Services and Development Engineering
Residential and Multi-family development
Commercial, Retail, and Mixed-use development
Industrial development
Grading and Erosion Control Plans
Subdivisions and Planned Unit Developments (PUD)
Rural and urban short plats and partitions
Conditional use permitting and Variances
Zone changes, rezones, annexations, urban growth boundary (UGB) expansions
Start your build out right with local land development and permitting services from Kessi Engineering and Consulting.
Call (360) 991-9300 or contact us today.